Holly is a licensed Medical Assistant - X Ray Technician for 18 years and has been with UFMC for 15 years. She's dedicated her life to providing the greatest service for our patients. She's a lover of running, fitness, spending time with her kids, and Starbucks. Catch her with a venti!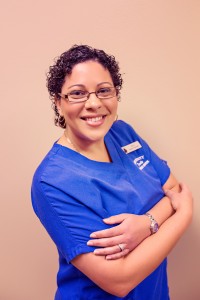 Elize, (also known as Gigi), is a certified MA and has been with UFMC for 14 years. She's been servicing our patients at UFMC with the warmest hospitality while assisting them in their health! She's a fitness junkie, newlywed (ohlala) and loves spending time with her UFMC family!
Maria is one of our most efficient MAs here at UFMC as well as one of the most qualified. She's currently a pre-med student at UCF majoring in Health Science and minoring in Health Administration. She also brings her past health care skills into the collections portion of our office. She is also a licensed phlebotomist. Her personal hobbies contain studying very hard and preparing to apply for medical schools. You can catch her outside walking her cat.